You know, Tina Fey is not the only person that can have a little fun playing Republican VP candidate Sarah Palin. With just a little work, you can go around in your very own Sarah Palin Halloween costume.
First, you will need a brown wig if you do not already have brown hair. Then you need to do that pseudo beehive thing she has going on with her hair.
Glasses are key. So get your sexy librarian on and get some specs.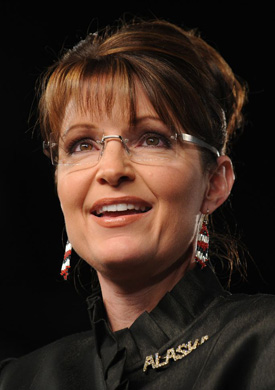 Think like a snappy dresser. To be Sarah Palin for Halloween you will need a smart suit with a fitted jacket and a pencil skirt. No need for you to spend $150,000 on your wardrobe though!
It's all about the legs. Remember to get some nice pumps to show off those sexy Palin legs.
Practice your wink. If you have seen Palin speak then you know about the wink. If not, look on YouTube!
Don't forget the accent! Start talking with your own nasal Alaskan accent and you will have everyone convinced!